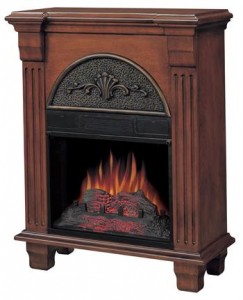 Price:
$389.00
Item Number:
18PF338AMH-0215
Manufacturer:
Stoves & Mini Fireplaces
Dimensions:
Width 28″
Height 35″
Depth9 12″
At Newport Gliders®, every Glider Rocker is constructed with the finest Hard Maple and Red Oak hardwoods of New England. Newport Glider Chairs are soothing for rocking newborns. Newport glider chairs are available in many finishes. Besides using the best lumber, Newport Gliders average 120 screws or more, 30 or more pin nails, glue applied to every part and 8 high quality precision ball bearings that are rated for 30,000 rpm…now that's gliding! But it doesn't stop there…
The Newport Glider® line is available in several finishes & many fabrics. Each chair is carefully finished through a unique process. First the wood is dipped stained and then hand wiped, given a coat of sealer, hand sanded and finally receives a coat of lacquer. During this entire process, each chair is inspected for quality.
The Newport Glider® line also has a wide selection of fabrics and colors from which to choose. Inside the fabrics you will find high quality comfortable foam that will provide maximum comfort for a lifetime.

* Lifetime Manufacturers Guarantee
* Arrives mostly assembled. Just attach the base to the chair. Assembles in minutes.
* Realistic Flame Effect operates with or without heater
* 1,350 Watt / 4600 BTU's/Hr heater
* Electric firebox inserts packed assembled in a separate carton
* Just slide insert into the mantel from the rear and plug into any standard 120 volt electrical outlet
* No venting or gas lines. Just plug and enjoy
* Transportable can be easily moved from room to room
* All solid wood veneers with beautiful rich furniture quality finish
* CSA Certified for the USA and Canada

Width 28″
Height 35″
Depth9 12″

All ClassicFlame Electric Fireplaces include a 10-year limited warranty
Twin-Star International, Inc warrants that your new ClassicFlame Electric Fireplace is free from manufacturing and material defects for a period of ten years from date of purchase. This is subject to the following conditions & limitations.
• ClassicFlame Service & Support: ClassicFlame offers toll-free technical support should you need assistance. In accordance with their 10-year limited warranty, ClassicFlame will provide you with any necessary replacement parts or accessories.
• Why ClassicFlame?ClassicFlame Electric Fireplace Mantels have won numerous awards for their design excellence and commitment to using only the finest quality hardwood solids and hand selected furniture hardwood veneers. ClassicFlame Electric Fireplaces offer realistic flame effect with five flame & heat settings. Glowing logs and ember bed look realistic on or off. Thermostat controls room temperature automatically.When you choose ClassicFlame you can be assured you're getting the finest furniture in the electric fireplace industry.

At the moment we are offering Free Shipping on all of our products our products The free shipping offer is only for the for the lower 48 US states only, if you are in any other area call 1 305 830 9430 or 1 800 901 6450 or e-mail sales@directelectricfireplaces.com for a quote.
* Our products ship within 2 to 4 business days. You will usually receive your fireplace in 7 to 10 business days
* Soon after placing your order, you will receive an email to let you know we have received it, if you have paid using Paypal or Google Checkout you will also receive an e-mail from them confirming your payment.
* Depending on the size and weight of the item, we either ship with Fedex Ground or for larger items we use LTL. You will be sent an email when your item is shipped from the warehouse with tracking information
Check the item when it is delivered for damage. Should your item be damaged, be sure to make a note on the driver's delivery sheet