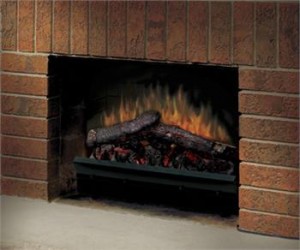 Price:
$359.00
Item Number:
DFI2310
Manufacturer:
Electric Log Set Inserts
Dimensions:
Width 23.2″
Height 19.8″
Depth9 10.8″

With TurboCAD Deluxe 14 your options are unlimited. Packed with hundreds of professional drafting tools, incredible file support, video and interactive tutorials, photorealistic rendering and millions of symbols, TurboCAD Deluxe delivers everything you need. Quickly create presentation-ready home plans, technical drawings, mechanical designs, illustraartistic tions, crafts, school projects and more.
TurboCAD Deluxe 14 is packed with hundreds of advanced design tools typically found in programs costing hundreds or even thousands, but is simple enough for anyone. Whether you are a beginner or an experienced CAD designer, TurboCAD Deluxe is the smart choice.

New version 14 offers dozens of new features and major improvements, including new LightWorks 7.5 Photorealistic Rendering of 3D models, new AutoCAD 2008 and Google SketchUp compatibility, and much more!
LightWorks 7.5 Photorealistic Design Technology
Previously only available in software costing hundreds of dollars more, now TurboCAD Deluxe includes the LightWorks 7.5 photorealistic rendering engine. This valuable technology lets you match lighting with real-world backgrounds for stunning, photorealistic results. Its dynamic range compensates for extreme contrasts of lightness and darkness that are more like the human eye, so that your designs will show with maximum realism and clarity. Plus you can access hundreds of brand name and custom colors, effects and materials through LightWorks Archives, or create your own with our Materials Editor.

Width 23.2″
Height 19.8″
Depth9 10.8″

All ClassicFlame Electric Fireplaces include a 10-year limited warranty
Twin-Star International, Inc warrants that your new ClassicFlame Electric Fireplace is free from manufacturing and material defects for a period of ten years from date of purchase. This is subject to the following conditions & limitations.
• ClassicFlame Service & Support: ClassicFlame offers toll-free technical support should you need assistance. In accordance with their 10-year limited warranty, ClassicFlame will provide you with any necessary replacement parts or accessories.
• Why ClassicFlame?ClassicFlame Electric Fireplace Mantels have won numerous awards for their design excellence and commitment to using only the finest quality hardwood solids and hand selected furniture hardwood veneers. ClassicFlame Electric Fireplaces offer realistic flame effect with five flame & heat settings. Glowing logs and ember bed look realistic on or off. Thermostat controls room temperature automatically.When you choose ClassicFlame you can be assured you're getting the finest furniture in the electric fireplace industry.

At the moment we are offering Free Shipping on all of our products our products The free shipping offer is only for the for the lower 48 US states only, if you are in any other area call 1 305 830 9430 or 1 800 901 6450 or e-mail sales@directelectricfireplaces.com for a quote.
* Our products ship within 2 to 4 business days. You will usually receive your fireplace in 7 to 10 business days
* Soon after placing your order, you will receive an email to let you know we have received it, if you have paid using Paypal or Google Checkout you will also receive an e-mail from them confirming your payment.
* Depending on the size and weight of the item, we either ship with Fedex Ground or for larger items we use LTL. You will be sent an email when your item is shipped from the warehouse with tracking information
Check the item when it is delivered for damage. Should your item be damaged, be sure to make a note on the driver's delivery sheet